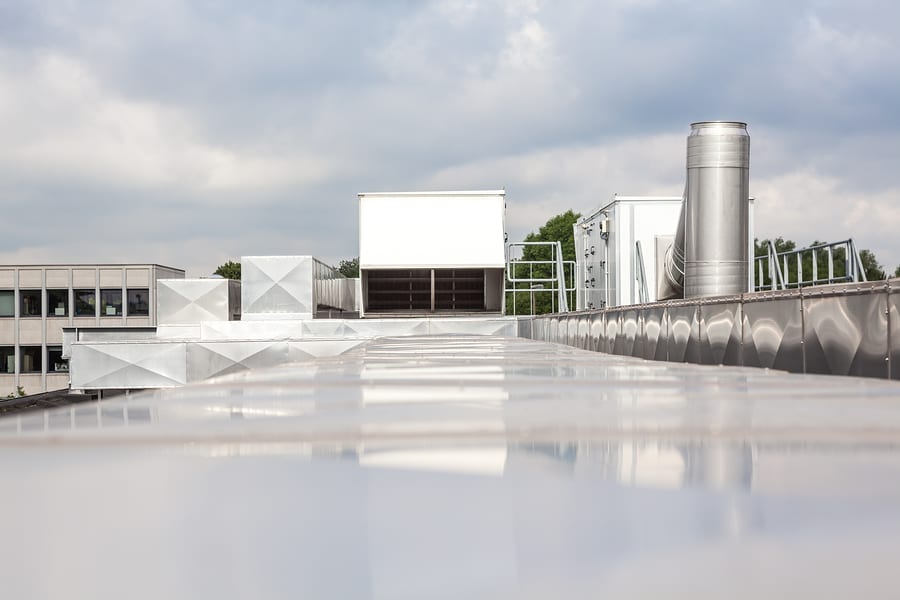 COMMERCIAL ROOFING
When it comes to protecting your business, maintaining the building is extremely important. A damaged or faulty roof could result in decreased productivity and loss of business, especially if your roof requires a complete replacement. Whether your commercial roof is breaking down due to old age or serious weather damage, our trained professionals can help return your building back to excellent Condition. If you need a commercial roof replacement, act fast to preserve your business and protect your investment. We are dedicated to our customers and we strive to perform outstanding work on every commercial property we visit.
As business owners ourselves, we know how much you value your building. Whether you need a repair for your commercial roof, need regular maintenance performed or need a roof replacement, we are your premier roofing company. We provide commercial roof inspections, repairs, maintenance, roof replacement and new construction commercial roofing. We are licensed and insured which means when you work with Premier Roofing & Exteriors your commercial building will be in good hands.
Also, if your roof has suffered serious damage due to some severe impact or weather damage, you should have your roof inspected, as it may need to be replaced. High winds, hail and fallen branches or trees can sometimes cause significant damage to a commercial roof. These perils are covered by your insurance policy and our trained professionals can let you know if your building has damage that could result in your insurance company being responsible for replacing your roof.
As the Charlotte and surrounding area continues to grow, so does the need for high-quality commercial roofing. At Premier Roofing & Exteriors we know that you depend on your roof to keep your commercial space protected. Many of our commercial customers depend on a well-functioning building in order to make their livelihood. For this reason, we work diligently to make sure all projects are completed on time.

TPO
TPO, or thermoplastic polyolefin, is a newer heat-welded roofing that costs less than PVC and offers a 10-year rating. TPO reflects solar heat, making it a popular choice where energy efficiency is important. Both PVC and TPO are aesthetically pleasing, lightweight, and highly resistant to wear.
PRICE

80%

80%

DURABILITY

85%

85%

ASTHETIC

90%

90%

WARRANTY

90%

90%

PVC
Thermoplastic represent the fastest-growing segment of the U.S. commercial roofing market. Short for polyvinyl chloride, PVC is a sturdy, proven to perform well on both residential and commercial roofs.
PRICE

90%

90%

DURABILITY

90%

90%

ASTHETIC

90%

90%

WARRANTY

90%

90%

EPDM
Often referred to as rubber roofing, EPDM membrane is a rubber-based product with a proven reputation for durability. Varied application techniques include ballasted, fully adhered and mechanically fastened, allowing EPDM roofing systems to be applied to virtually any roof surface.
PRICE

70%

70%

DURABILITY

80%

80%

ASTHETIC

90%

90%

WARRANTY

90%

90%

METAL ROOFING
While expensive compared to other commercial systems, metal requires little maintenance and often lasts 50-75 years. When it comes to fire, wind and impact resistance, metal roofing truly stands out.
PRICE

80%

80%

DURABILITY

70%

70%

ASTHETIC

90%

90%

WARRANTY

90%

90%
ASPHALT SHINGLES
One of the most prevalent roofing choices, asphalt shingles, are widely available and adaptable to many roofing needs. They are also cost-effective, long-lasting and produced in multiple colors and grades. We install all types of asphalt shingle products.
PRICE

20%

20%

DURABILITY

65%

65%

ASTHETIC

60%

60%

WARRANTY

60%

60%
Get In Touch.
Please use our contact form for any questions comments or concerns or to schedule your free, no obligation inspection or estimate. We will get back with you as soon as possible. Thank you for considering Great State Roofing as your preferred contractor.
Call Today (704) 912-1240