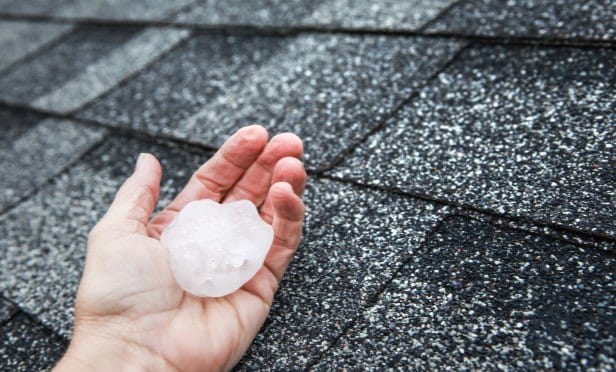 INSURANCE CLAIMS
A quality roofing company should know the "ins and outs" of the insurance claims process to best help the residents of their community. Members of our team have years of experience working as insurance adjuster, therefore we know everything there is to know about the insurance claim process. For many of our customers, a hail/wind claim is the first and last claim they will ever file on their homeowner's insurance policy. Having a good understanding of this process allows our trained professionals to best help homeowners maximize the return on their insurance investments.
If you have recently filed a claim with your insurance company, received an insurance settlement, or would just like to know whether it makes sense to pursue an insurance claim, Great State Roofing can help every step of the way. Filing an insurance claim for storm damage can be intimidating, therefore we have provided you with a step by step list that will help you understand the process.
Step 1: Before you file a claim
If you think your roof or property has been damaged by a storm, contact Great State Roofing, to come out and give you professional evaluation of your roof. At this point, you are not filing a claim, just starting the information process. Using a reputable contractor will ensure that any work done is the highest quality with the best warranties.
Step 2: Meet with your roofing specialist
Next, schedule an inspection with one of our roofing specialist. During this inspection our trained professional will inspect your roof and let you know everything we observed. You want to do this before an actual claim is filed. The damage may not be as great as you think. If it is less than, or close to, your insurance deductible, filing a claim may not be in your best interest
Step 3: File your insurance claim
If the contractor's estimate for repairs warrants filing a claim, call your insurance carrier and move forward with the process. Your insurance company will most likely schedule an adjuster to inspect your roof to approve and process your claim. If it is possible, schedule a time when your contractor can also attend this inspection so that nothing is missed during the inspection.
Step 4: Meet with your adjuster
Your insurance adjuster will meet you at your property and complete the inspection. Your roofing contractor will be able to represent your needs and make sure that the adjuster is aware of all damaged areas. Having an experienced and professional company represent you during the inspection will increase your claim value and avoid any negative interactions.
Step 5: Claim Approval
Once your insurance claim is approved, you will go over the details of the insurance coverage with one of our roofing specialist. This will allow you to ask any questions you may have. This is where the claims specialists at Great State Roofing can help you understand all repairs the insurance company is covering and any they are not.
Step 6: Time for your project to begin
When you have received the answers to your questions, sign the contract and get your roof work scheduled. Your insurance company will provide payment directly to you. You will be responsible for paying the insurance check, depreciation and deductible to the contractor. Your insurance company will require proof that the work was performed. Great State Roofing will provide any necessary information for you.
Get In Touch.
Please use our contact form for any questions comments or concerns or to schedule your free, no obligation inspection or estimate. We will get back with you as soon as possible. Thank you for considering Great State Roofing as your preferred contractor.
Call Today (704) 912-1240